The Secret of Eln-Ketaar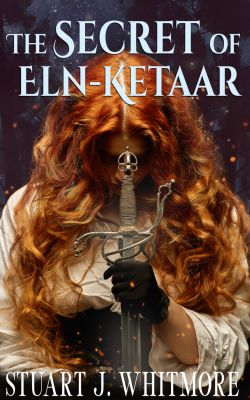 When Gisealia's father finds her senseless from a mysterious ailment, he sends for the village healer. Yet the healer can do nothing for Gisealia and sends for a wizard.
The wizard's news is grim. Gisealia must be taken far away, in order to protect her family and even the village itself. He arranges transportation to a special home just for children like her. Gisealia's grief-stricken parents send her away, expecting to never see her again.
Yet her new home is not what the wizard claimed. The residents are not all children. They are, however, all women. Magic subdues their mysterious illness during the day, and they are forced to work hard for their room and board.
Laboring deep inside a mine, Gisealia learns the real reason the women are there. It is a secret she must use to escape. It is a secret that can save her family. And it is a secret that may get her killed.
This fantasy novella was inspired by a true story. The author plans to donate at least 50% of his earnings from this book toward cerebral palsy research and/or patient care.
---